Dine at the Best Italian Restaurants in Columbia, SC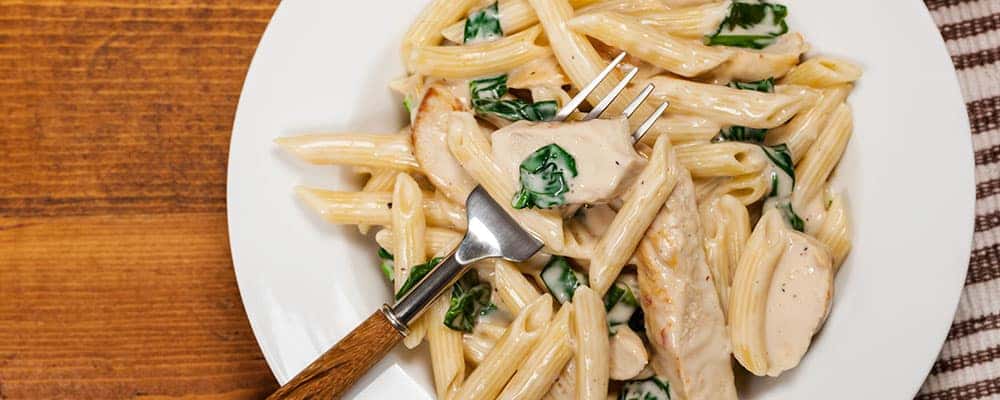 In the mood for some rich and hearty pasta? Columbia has a slew of Italian restaurants to choose from. Before you get ready for a night out with a scrumptious slice of tiramisu, explore our best Italian restaurants in Columbia, SC at Midlands Mazda.
Villa Tronco Italian Restaurant
Located in a converted fire station, Villa Tronco delivers a modern take on classic Italian dishes in an inviting atmosphere. Have a hard time picking from their delectable menu? Try the Piatto Combo to sample pastas including cheese ravioli, lasagna, and fettuccine alla Tronco. If you want some entertainment to go along with your meal, come on Broadway and Opera Nights to dine while taking in performances from local singers.
Al's Upstairs Italian Restaurant
This upscale and romantic restaurant makes an ideal date night location for your special night out. Choose from local favorites such as the crab stuffed chicken, Tuscan kabobs, and lobster bisque. Reservations are recommended as this cozy restaurant fills up quickly. Diners should be prepared to spend a little more for their meal at Al's Upstairs Italian Restaurant, but the price is well worth it.
Travinia Italian Kitchen NE
Known for friendly and fast service, Travinia Italian Kitchen NE offers mouth-watering menu items like Pine Nut Encrusted Salmon, Italian Nachos, and Sinatra Chicken. Gluten-free individuals don't have to feel left out with an assortment of delicious options on the menu. Pair you meal with a carefully-selected wine and follow it up with their top-notch tiramisu for a meal that is sure to satisfy.
Il Giorgione
As the weather warms up, diners are drawn to II Giorgione for a chance to feast on high-quality Italian food and unwind on their patio seating. Locals swear by their thin crust pizza and their selection of Italian beers. Stop by for an authentic Italian taste and comfortable setting.
Taste the Best Columbia has With Midlands Mazda
Once you have fulfilled your craving for Italian food, check out the summer activities in Columbia, our favorite seafood restaurants, and favorite parks to continue the good time. And, if you want more restaurant recommendations or advice on other things to do in the Columbia area, contact us at Midlands Mazda!