Best Seafood Restaurants in Columbia, SC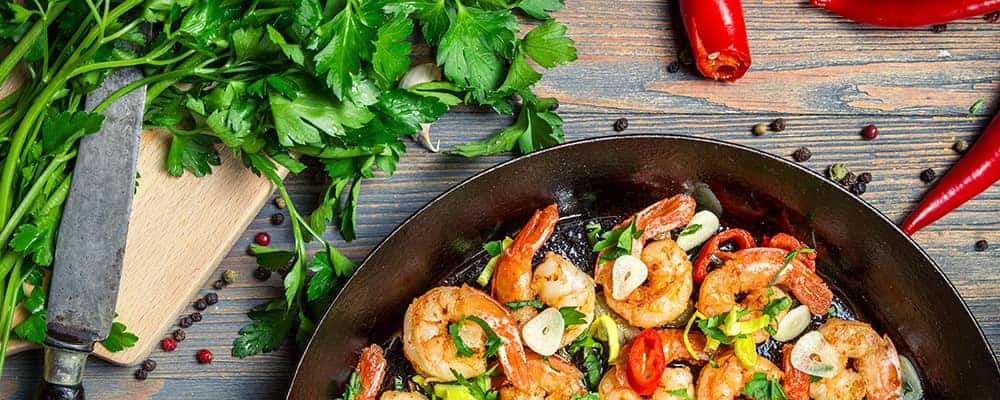 As locals already know, Columbia, SC is a haven for fantastic seafood, from fried scallops to fresh oysters. At Midlands Mazda, our car-selling antics are essentially fueled by tilapia and grilled mahi tacos. If you're similar, or visiting Columbia and want to try some local fare, the amateur foodies in our service center and finance department created a list of (in our opinions) the very best seafood restaurants in Columbia, South Carolina. (Also, check out our guide to Southeast Crab Feast!) Let us know if we missed any great places!
Blue Marlin
The aroma of traditional southern meals inspired by African, West Indian and Caribbean flavors, along with the Cajun and Creole fare of the Louisiana Delta, wafts from Blue Marlin's kitchen (1200 Lincoln St). Yes, the food tastes as good as it smells. The fried green tomatoes are fantastic, especially when shared with friends. Crab cakes, hand-cut steaks, and the Firecracker Flounder are just a few highlights.
Ocean View Seafood II Restaurant
Ocean View Seafood (1904 Broad River Rd) overs a personal, friendly experience from the staff and atmosphere—a true staple of the Columbia, SC community. Broiled flounder and tilapia, along with broiled or fried shrimp, are among our favorites.
Mr. Seafood #1
With a name like Mr. Seafood #1 (3902-f Two Notch Road), how could you go wrong? A busy spot, so you might want to order takeout. Try one of the fried seafood baskets. Fried shrimp, flounder, scallops—it's all good.
Pearlz Oyster Bar
Pearlz Oyster Bar (936 Gervais Street) offers lowcountry cooking with fresh oysters and clams and a superb bar—what more could a seafood-lover ask for? Show up during happy hour for some Rib Tips, Grilled Mahi Tacos, Precious Pearlz draft beer, and Bloody Mary cocktails at a discount!
Learn More About Columbia with Midlands Mazda
Now that you know our seafood recs are legit, why don't you try some of our favorite Italian restaurants in Columbia, SC! And if we've forgotten to list any of your favorite local spots, feel free to reach out and let us know! Better yet, stop by, test drive a Mazda6 sedan, and let us know your favorite Columbia, SC locales.
From local to-do's, to used Volkswagen models, or transmission costs, we're here to help you learn everything you need to know!